Back To Our Services
Your locks are your home's primary security feature. With the right type of locks and strategic rekeying and repairs, you will never have to worry. Whether or not you should choose a high security lock will come down largely to your own preference, and to your individual circumstances. Likewise, while it is recommended, rekeying or replacing locks when you move into a new home depends on several factors. Our professional residential locksmiths are able to help you choose the best lock for your home, and can install it for you as well as repair it in the future. We've got you covered the whole way.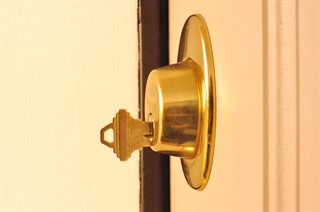 Rekeying by Your Local Residential Locksmith
Sometimes, rekeying a lock is the best way to ensure security in the home. This may be the case, for example, if you have recently moved in or if you have lost track of how many keys you have lent out. Rekeying your home lock rather than replacing it means, that you will be able to keep a lock you enjoy using while having added security. We offer residential locksmith services for both rekeying and replacements.
Changing Circumstances and Changing Locks
Changed family circumstances may necessitate a change of lock type. Such circumstances may be children or disability, both of which will have special requirements in terms of the locks they are able to use. Our professional Locksmith Phoenix have years of experience tailoring lock solutions to the home and the family, and can assist you with finding the best option for you.
We Offer Auto Locksmith Services
In a typical home, it is not just the house which has a lock. Most families have one or more cars, and they are subject to locking you out as well. Should this happen, or should you require any other auto locksmith services such as trunk opening or a spare key, our experts can handle it. We recommend having a spare key for the car in your house in case of lockouts—bear in mind, though, that car keys require programming in order to function with your particular vehicle. We can deal with this for you, and issue a spare key which will work.
We offer reliable locksmith services for your home and your car. Regardless of whether you are locked out, need new locks, or require other services, our experts have got your back. Call us today.
Back To Our Services